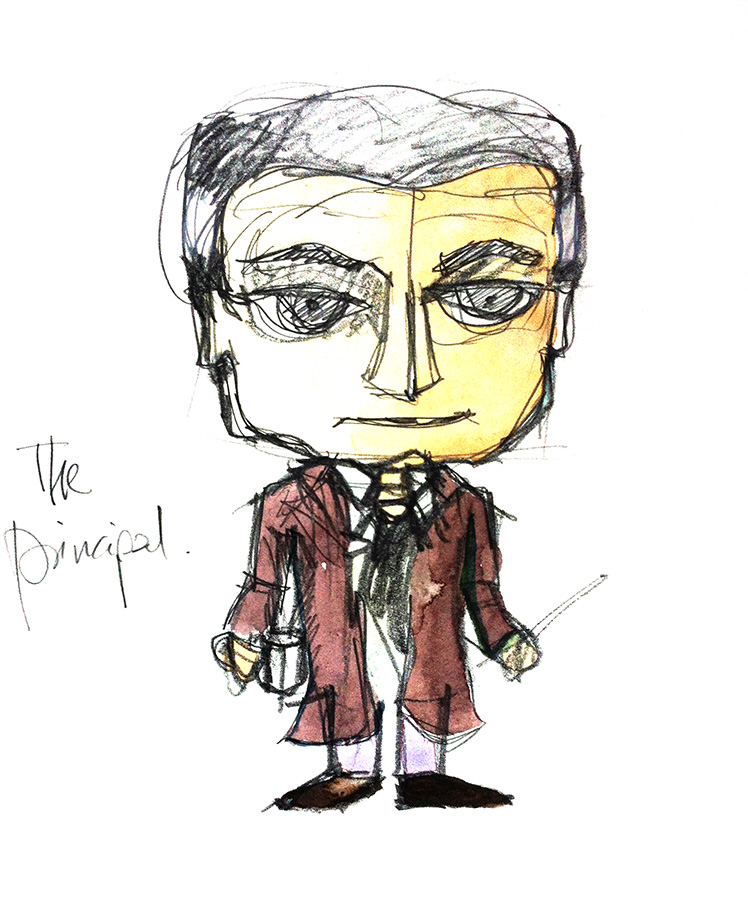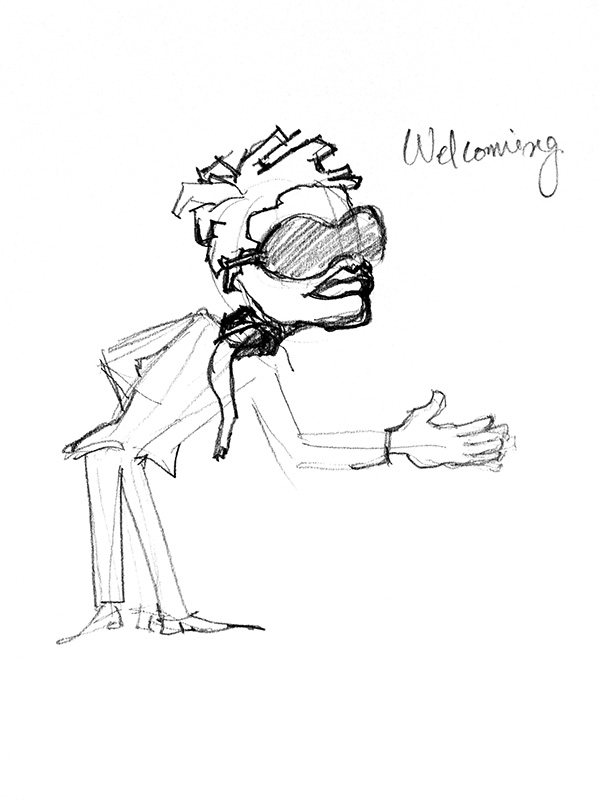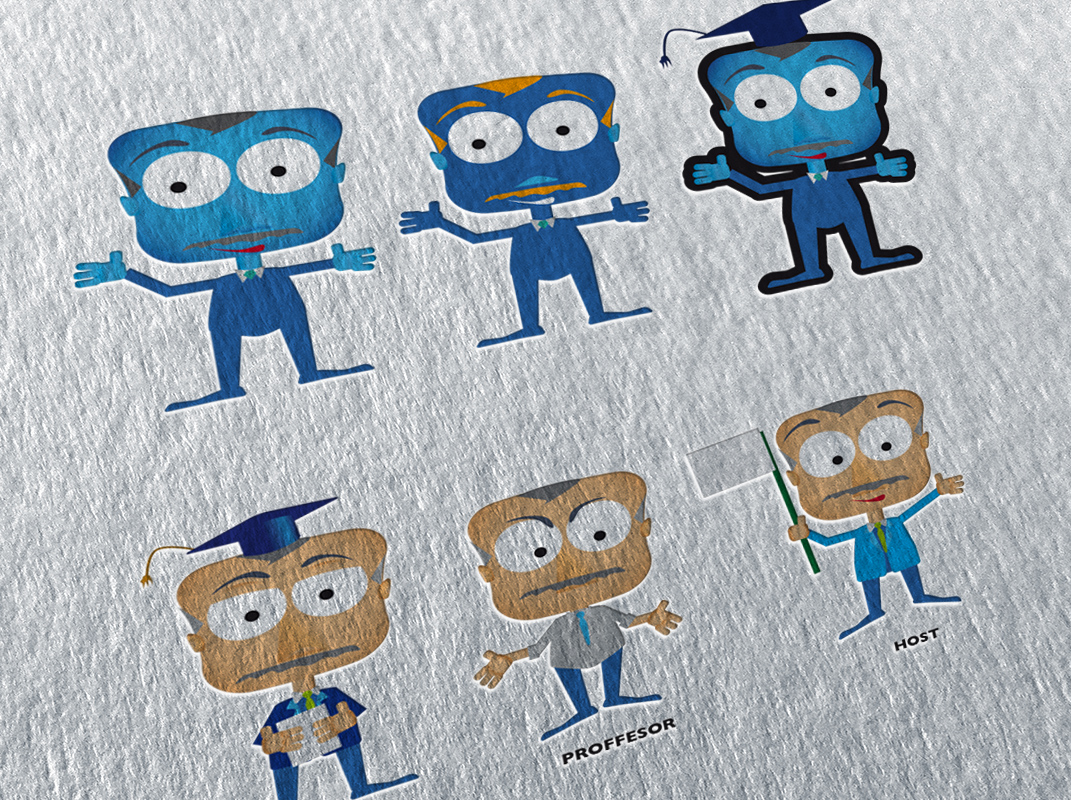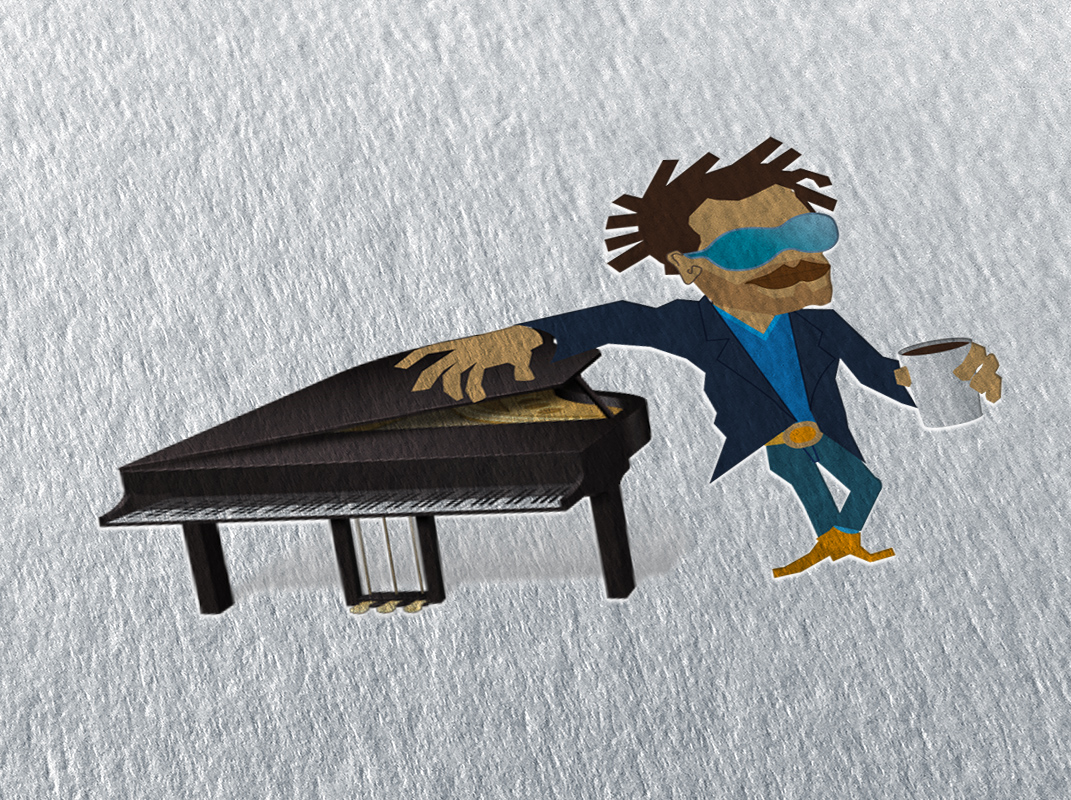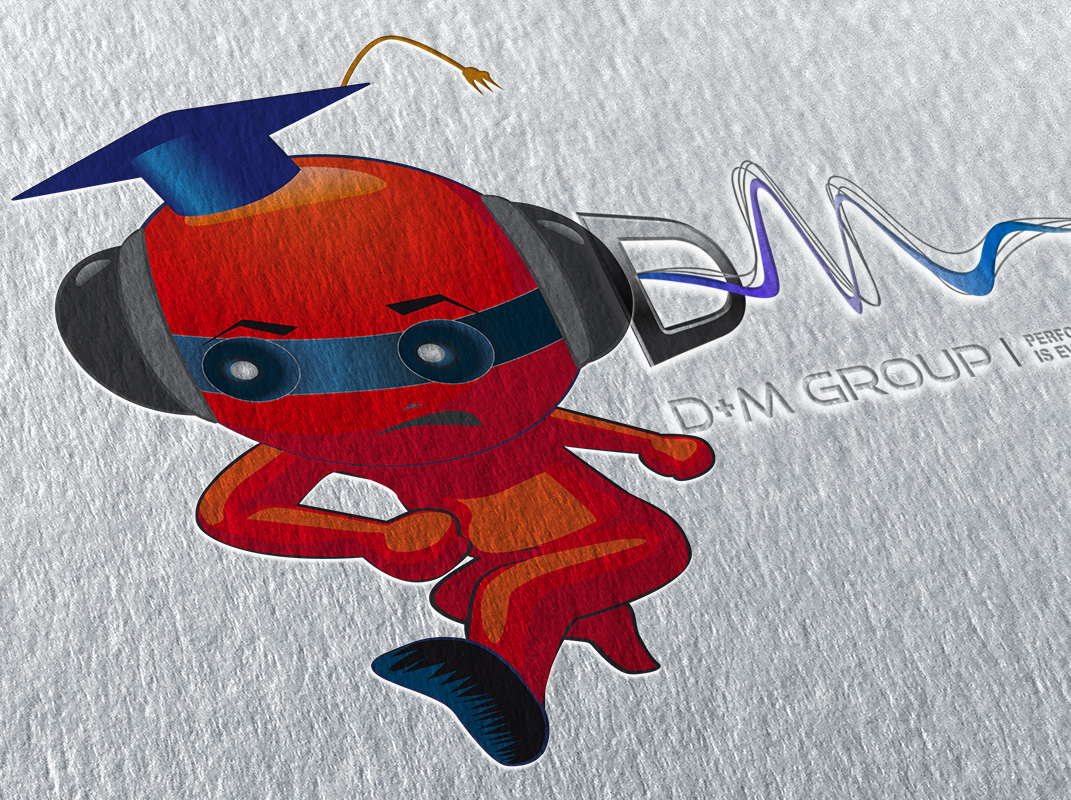 Challenge: Design a character to be used on the online university of D&M group, the character design should be a host to receive and welcome the students, grant diplomas, and lead leassons at the online university all made as animations. The character design "the Geek" is a sound traveller.
Client: D&M group
Agency: SIENN, Business Integrator
Activities FICTION: Character design, concept, art direction, creative direction, Flash animation, 3D modeling and illustration.
Applications: Animations online, Video presentations, Gadgets.
Casting: Mr Key
Mr Key is probably the most enigmatic of all our characters. Nobody knows where is he from or how did he came to life. His knowledge and extraordinary memory capacity makes people think that he is not human: some people
thinks that he is half android and half humanoid, and, although he is been asked several times about his past, he will never reveal a trace of his enigmatic background.
What we know is clear: He is a workaholic, he is the last one to leave the university, he is always waiting for the last students to go home before closing the university, and since nobody has ever seen him in sleep, some say he has never dreamed, but he would be pretty irritated to hear that because, as he repeatedly reminds people, even Pinocchio dreamed.
He would be clear when telling you the correct answers and help you to find your way. At the same time, he will ask you very difficult questions, but give you a straight answer.
No one is more effective than this man-machine. Nobody can explain his love for listening Gilbert O'Sullivan, nor his passion for singing 'I just can't get enough' at karaoke.
Casting: Mr Cloud
A friendly person who explains things with care and takes time to drink a cup of coffee while teaching.
He will be a person to trust fully and be too good to be from this world…
Although he is a kind person, he also has a dark side, exceeding his chocolate ration and sneaking his favourite 'Ferrero Rocher' before speeches.
He will also be a strict teacher, who is determined to keep the student in the classroom until the lesson has been learned.
Another extravagance is his love for Jimi Hendrix and the Sex Pistols.
He would not pass up the opportunity to travel and visit places all around the world; he has a passion for history and archeology. Some say he inspired Indiana Jones to follow in his footsteps.
Casting: Mr Blue
He is a charming man with lots of life experience; he likes good wine and good food; he has vast experience in teaching and also as an entrepreneur. He donated his fortune to education through his belief in personal growth, and later dedicated himself to research and teaching.
He has been devouring books and developing new branches in DM as a researcher and inventor.
His passion for development resulted in him being awarded a medal for life achievements at the DM university. He is also very passionate about helping people to develop and introducing them to the new era of technology and human comfort; he believes that technology can help people to heal their soul. Not only is he interested in science, but also in yoga and spirituality.
He practices yoga every day and lives a healthy life. He would play music from Sting and Cocteau Twins loudly.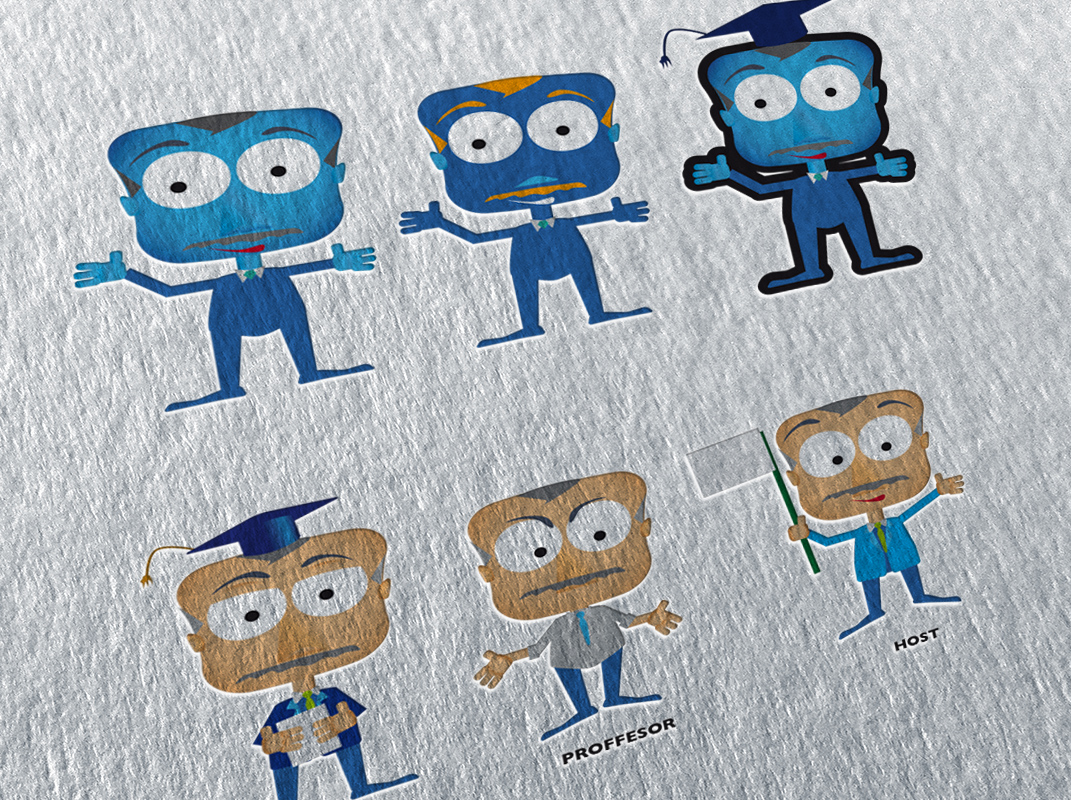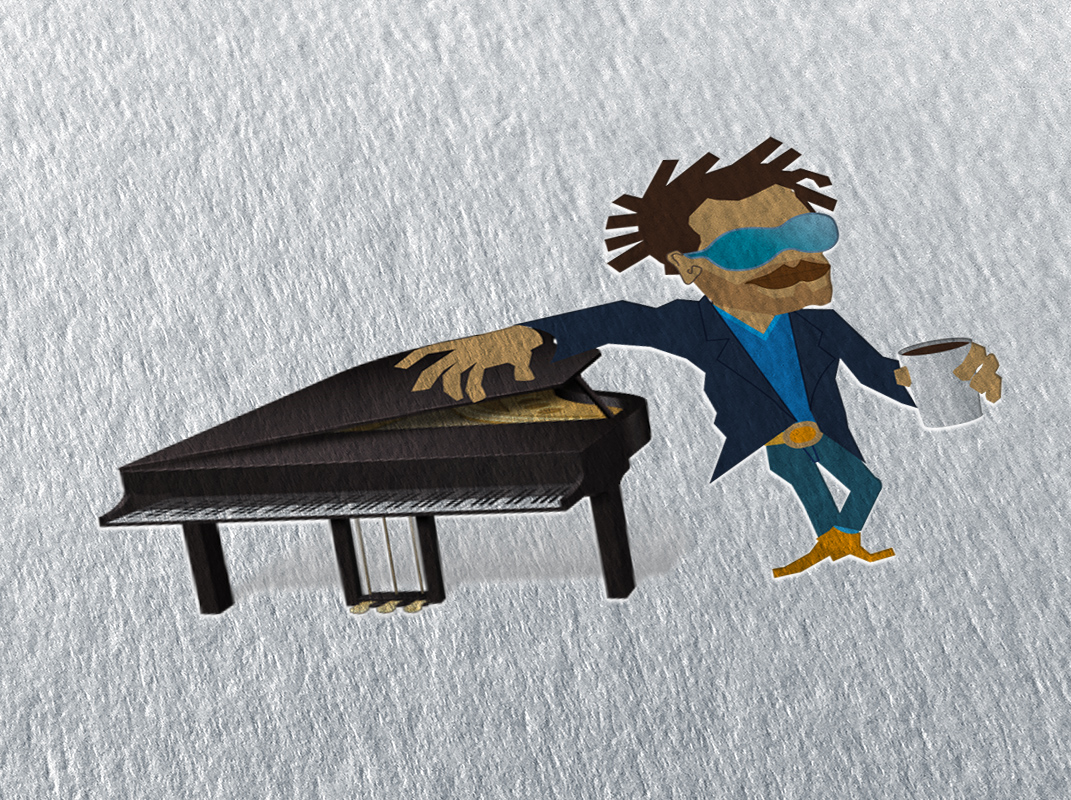 The selection has been "The Geek" Representing a sound traveller with lots of knowledge and ability to speak in all different languages.